July 25th, 2012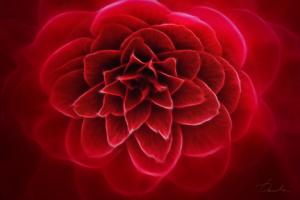 Victorians used flowers as language to express their feelings. Feng Shui masters believe adding plants and flowers to the home decor increases positive chi or energy in the environment. The flowers evoke feelings of beauty, grace, and a delicate, alive sensuality. Flowers are known to bring good energy. Live flowers are sure the best choice for your home, because they bring a strong healing energy. However images of flowers can also energize the room and evoke wonderful energy.
In this series called "Flower stories" I tried to capture the energy associated with each flower. By looking beyond the subject, I tried to evoke the emotions that each flower brings to the surface.

July 25th, 2012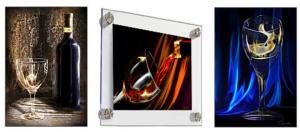 Wine was almost always an integral part of everyday life. In early times, wine was savored by royalty and priests and soon after that permeated all aspects of society. This still life series of digital art was inspired by wine tasting tours around Santa Barbara. What is normally still object, wine glasses and bottles became full of life and energy, saturated with electric colors. These images will be perfect addition for decorating wine tasting room, bar or any wine corner of your home.